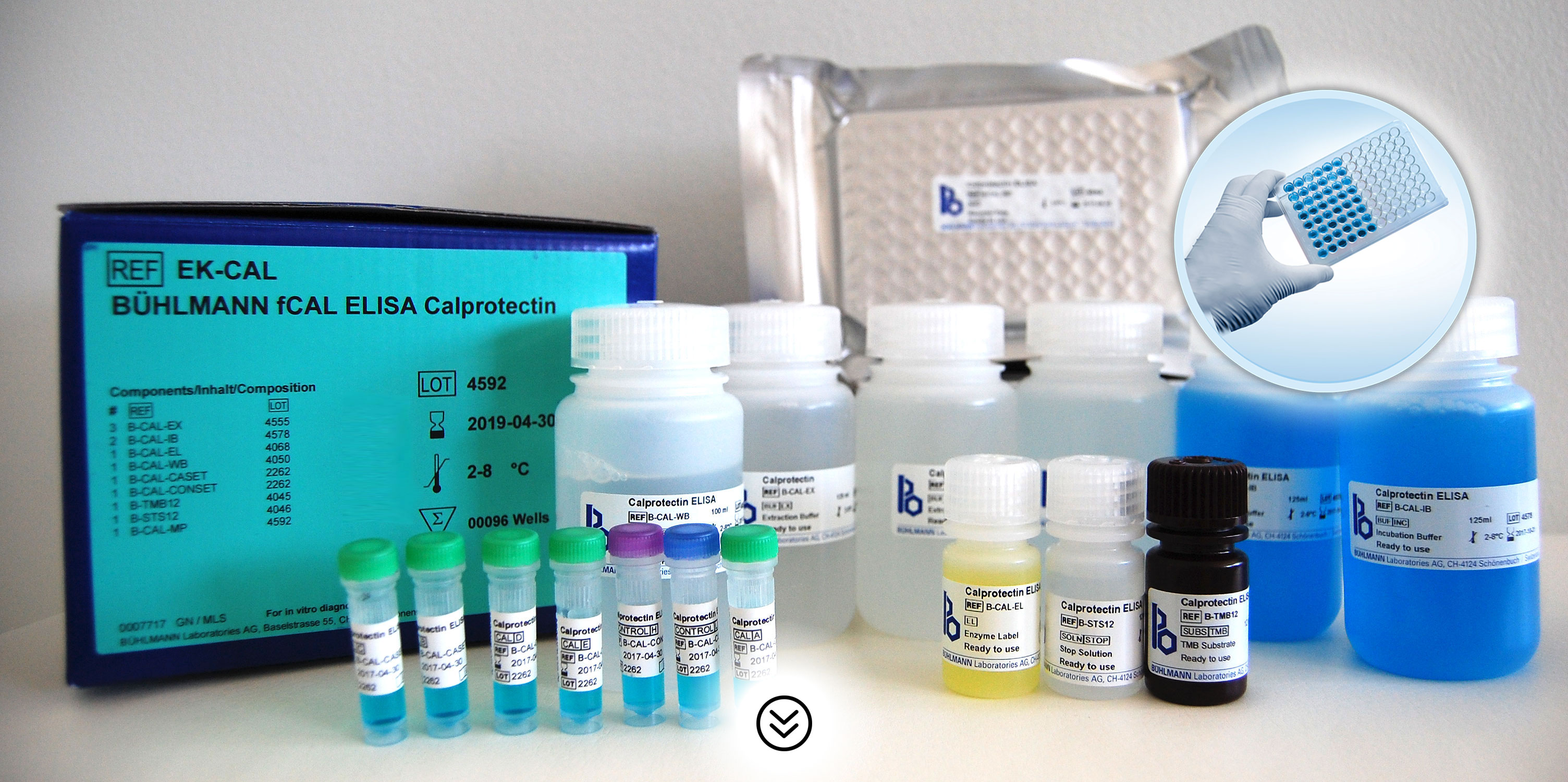 An FDA-Cleared Gastrointestinal Test to Distinguish IBD from IBS
Calprotectin is a highly-sensitive clinical biomarker shown to be extremely useful as an aid in diagnosis of inflammatory diseases in the gastrointestinal tract.
The BÜHLMANN fCAL® ELISA is an in vitro diagnostic assay intended for the quantitative measurement of fecal calprotectin in human stool. The BÜHLMANN fCAL®  ELISA aids in the diagnosis of inflammatory bowel disease (IBD), specifically Crohn's disease (CD) and ulcerative colitis (UC) and aids in the differentiation of IBD from irritable bowel syndrome (IBS) in conjunction with other laboratory and clinical findings.
This FDA 510k cleared, non-invasive, sensitive and specific assay is accurate, precise, efficient and offers reliable information to aid clinicians in selecting patients for further diagnostic procedures.